G.H. Cretors
Since the day that Charles Cretors invented the first popcorn machine back in 1885, G.H. Cretors has always been about creativity and popcorn.
We needed a way to push the nation's #4 popcorn brand into its next phase of creative invention, so we asked Grammy Award Winning Artist Sir Mix-a-Lot to "mix" an original track inspired by and created entirely from G.H. Cretors "The Mix" popcorn.

'THE MIX' HERO MUSIC VIDEO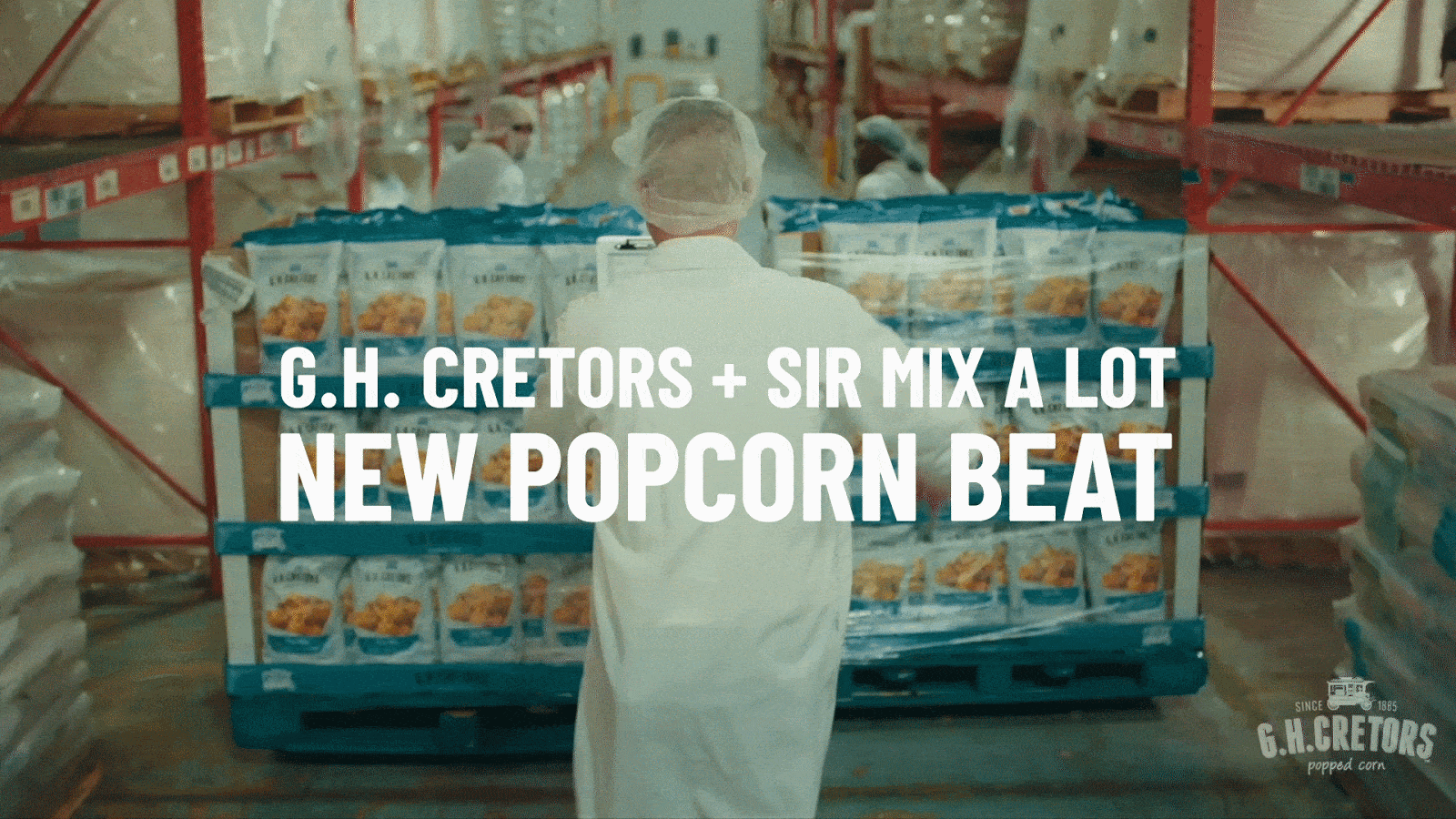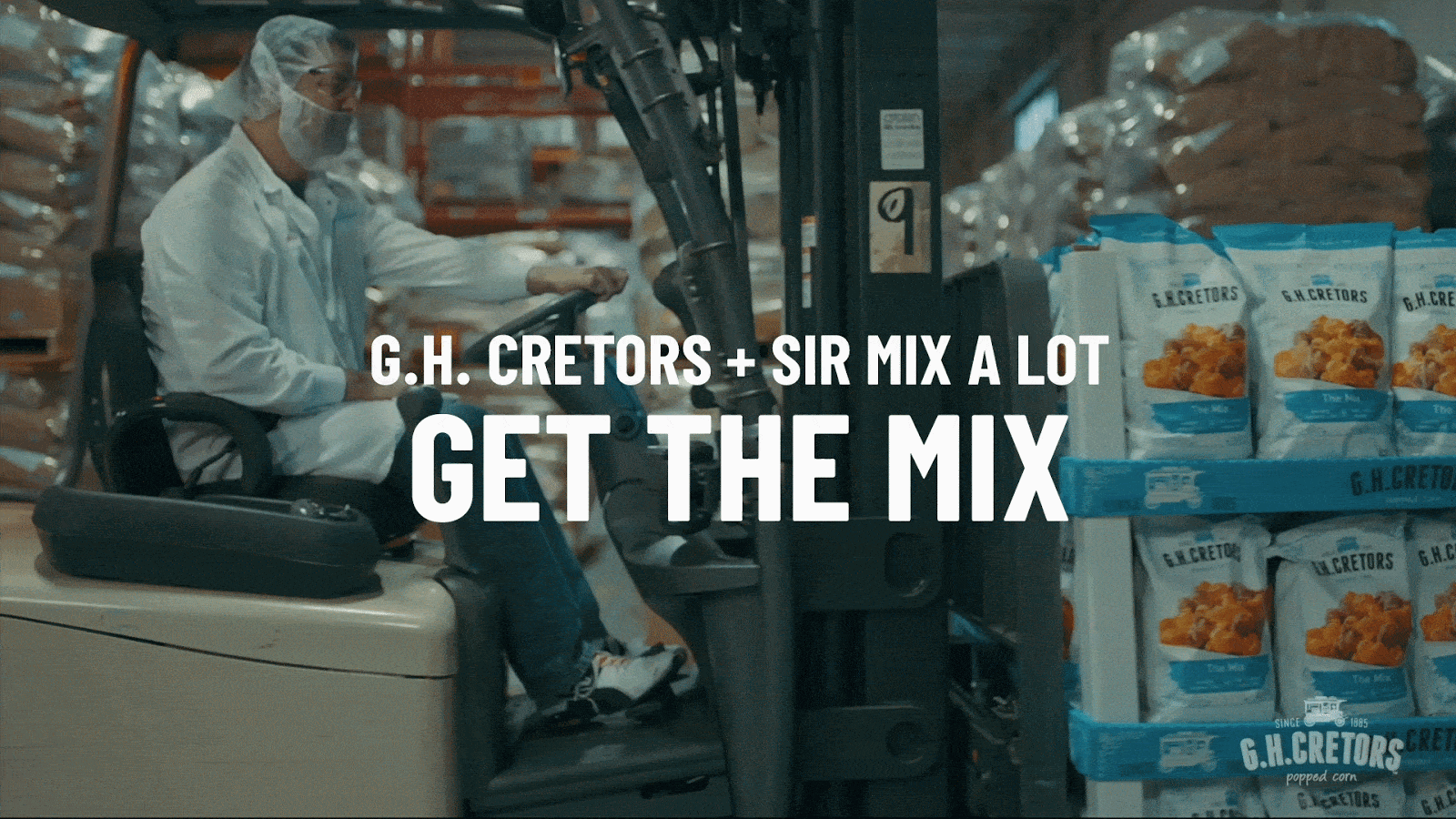 MEETTHEMIX.COM
All our social ads drove to a landing page where people could check out "The Mix," locate stores and buy G.H. Cretors popcorn on Amazon.
RESULTS
We exceeded our goals far beyond the media benchmarks.
The FB/IG/YT campaign had an estimated 272 million+ impressions with nearly 60% of people served these ads watching at least 30 seconds of the hero video, while 39% watching the entire 90 second video!
ADDITIONAL ACTIVATIONS
MEET THE MIX
We put together an event at the TCL Chinese Theater in Los Angeles to promote the launch of the music video, inviting influencers and music heads for their chance to watch Sir Mix A Lot make his song live and get free G.H. Cretors popped corn.
The event resulted in over 10 million impressions.
Here's the behind the scenes cut we played at the theater.
THE MAKING OF 'THE MIX'
We dropped the track on soundcloud, too.
We also created a post for Sir Mix-A-Lot to use on his personal Instagram.
Creative Director : Chris Logsdon
Art Director : Ian Flannery
Cut down Editor : Landon Early
Production Studio: Fancy Rhino